Play MatchMaker with Your Inventory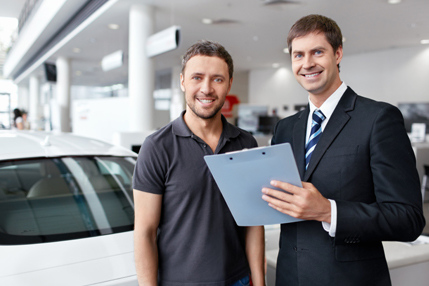 Article Highlights:
---
Do you dread searching through your vehicle inventory?
MatchMaker pairs customers with the right vehicle.
Are there times when a customer is looking for a specific vehicle, and you dread searching through your inventory to see whether you have it on the lot?
It doesn't take magic to find the answer – Contact Management's MatchMaker feature automatically scans your inventory for vehicles that match open prospects' desired vehicles, letting you show your customer the best vehicle-purchasing experience possible.
Here's how it works:
1. Select the MatchMaker Check Box
Easily submit a prospect's desired vehicle to MatchMaker by selecting the MatchMaker check box on any of the following screens:
Add Client.
Add New Prospect (in the Desired Vehicle section).
Desired Vehicle.
Client Profile (on the Prospect tab).
2. Run the Query
The system then performs a query on your inventory and that of any other stores in your dealership group that use Contact Management.
3. When There Is a Match
If a match is found, you and any other salespeople on the prospect's record receive a system message in your inboxes. You'll also notice that a to-do activity has been created and shows on your Daily Work Plan and Calendar.
4. When There's Not a Match
If a match is not found, the information will be stored and checked against vehicles added to your inventory later. If another customer trades in a vehicle that matches what your prospect was looking for, the system will alert you. When you enter the trade-in, the MatchMaker icon will display on the Owned Vehicles tab or Client Profile Prospect tab of the trade-in customer's profile.
With just the click of a button, you can painlessly search your inventory for prospects' desired vehicles without wasting time that you could be using forming better relationships with your customers. The system does all the work, and your customers may even think it's magic how easily you can find the vehicle they want.
Related Articles: