Prospecting for Gold – Following Up on Leads in Contact Management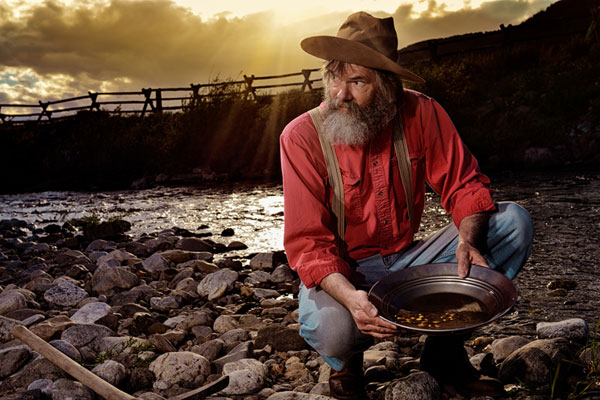 Article Highlights:
---
Three clever ways you can easily track and follow up with your prospects.
Better utilize Contact Management with these tips.
In this three-part series on Contact Management, I'm going to discuss topics that we frequently work with customers to solve. The first is Prospect Leads. You may think you've got your prospects handled, especially if you have a BDC. But are you sure you're fully utilizing Contact Management?
Here are three clever ways you can easily track and follow up with your prospects:
Create distribution rules. Distribution rules ensure all prospects are filtered to the right person at the right time. Rules should be useful and efficient. I recommend putting your most specific rules at the top of the list since the rules filter based on priority.
For example, there are two distribution rules defined at ABC Motors: one for clients interested in used vehicles and one for clients interested in Chevrolet trucks. The distribution rule for Chevrolet trucks is listed with a higher priority than the rule for used vehicles. If a Prospect Lead is received for a client interested in purchasing a used Chevrolet truck, the lead qualifies for both distribution rules. The rule for the Chevrolet truck is applied since it is higher on the priority list, and the rule for used vehicles is not applied since it is lower on the priority list.

A lot of dealerships I work with set up rules based on:
Vehicle type (new or used)
Vehicle make and model
Prospect category (sales or service)
OEM-generated leads
You can add, change, and delete criteria for rules on the Distribution Rules tab in Contact Management. You can also set up the distribution type. The prospects can either be handled Round Robin or Broadcast. Round Robin prospects are assigned to the next available employee in a rotation. Prospects created for a lead with a Broadcast rule are shown on the My Desk – Prospects tab in Contact Management. You can also set up auto responses for prospects in case someone submits a lead when sales isn't there.
To set up rules, go to Customer > Tools > Prospects > Distribution Rules.
Utilize the Distribution Options tab. With the options tab, you can define how internet, phone, and duplicate leads are managed in Contact Management. Duplicate leads are automatically set to a 'closed' status so follow-up is not triggered.
For example, Brooke is sitting at home searching for a Dodge Charger. She submits a lead twice within two weeks. When this happens, the Duplicate Rules section is used to determine who Brooke will be assigned to. Options here include:
The BDC employee who received Brooke's first lead.
The manager of the employee who received Brooke's first lead.
The employee who is entered as the primary salesperson for Brooke's first lead.
Typically, a dealership will set up its option for 30 days. However, this is completely customizable based on your dealership's needs.
Another feature of Distribution Options that eliminates headaches for your team is the Overdue Response Settings. This ensures that all prospects are contacted within a time frame you set up. If a response is overdue, the overdue icon will display on the My Desk – Prospects tab.
Additionally, you can set up escalations so if Brooke's lead isn't followed up with, the lead will be reassigned or a manager will be contacted. I recommend you set up escalations for these leads so Brooke's interest doesn't get lost and she goes to buy her Charger elsewhere.
Create and customize work schedules. This will allow you to automatically distribute leads to active employees. First, you'll need to create a schedule with start times and time lengths. This way, when Susan in the BDC takes a vacation, she won't have a backlog of leads to follow up on and you won't have to go in and manually assign those to someone else. On the Users screen in the Tools menu, define custom hours and days off for groups of employees. You can also activate and deactivate schedules depending on business needs. To add a schedule:
Select 'Add' from the Work Schedule tab.
Name the work schedule and select a business unit/location.
Select the schedule's duration and the day it becomes active.
Select users to add.
Select the department hours for the schedule.
Once defined, select 'Generate Schedule' to define the hours. When complete, add employees by making entries in the 'Users' field and select 'Save' once you're finished.
Want to change a schedule you've created? Just select the schedule and access the 'Work Schedule' window where details can be reviewed and changed. I recommend you review work schedules regularly but especially during holiday times, sales, and events to eliminate last-minute scrambling on the sales floor. Also keep in mind that the 'Weeks' setting doesn't mean your schedule will last two weeks. It means it will repeat every two weeks.
Use these tips to utilize Contact Management to organize the follow-up process for your prospects. Have questions? Call the Technical Assistance Centre for more information.
In the next part of our three-part series, I'll discuss the best ways to follow up with prospects.
Related Articles: