Do Your Customer Follow-up Activities Need a Tune Up? Use this Checklist to See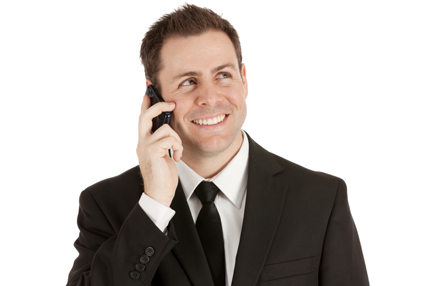 Article Highlights:
---
Contact Management schedules drive your dealership's CRM process.
Over time, the schedules can get out of sync. If so, a tune-up is in order.
Contact Management schedules are the engine that drives your dealership's CRM process. These schedules determine how, when, and which customers are contacted.
Over time, processes, personnel, and software tools change, so your Contact Management schedules may fall out of sync. When this happens, your CRM system may stop delivering top performance.
Maybe it's time to analyze your Contact Management schedules and see if a tune-up is in order. Here are some questions you should ask to see if you have a problem:
1. Do you have incomplete activities?
If you consistently see a large number of incomplete activities in Daily Work Plans, perhaps your schedules are assigning activities that are impossible to complete. For instance, it is difficult to call a customer without a phone number listed.
2. Does your staff complete activities with the necessary level of quality output and contact?
Do strings of completed activities in an unreasonable amount of time show up on your Daily Work Plans? This could indicate your schedules are prompting activities at the wrong time of day or requiring more time-consuming follow-up than your staff can complete effectively.
3. Do you have a high percentage of appointment no-shows?
If you see a large number of appointment no-shows in your desk logs, it's possible that your schedules aren't prompting efficient, automated appointment confirmation contacts.
4. Have you lost deals because of lack of follow up?
Does your sales staff fail to use the follow-up process, which in turn brings the Contact Management schedules to a halt? Do you find that you are losing deals because the right person isn't getting involved at the right time? Ensuring that your schedules include both results-based and time-based activities can help guarantee your customer contact keeps going and effective third-party follow-up is taking place to save deals.
If you see a disconnect between your sales processes and your Contact Management schedules, it might be time for a tune-up. An experienced Reynolds Consulting expert should be able to help you evaluate your current status and help you with the tune-ups that will keep your Contact Management system running smoothly and in-synch.
Every other month, Reynolds Consulting Services offers a free Contact Management webinar. In August, Matt Clark will present tips for both new and experienced sales associates on how to best utilize CM in today's selling process.
For more information on these CRM-focused training opportunities, visit our website.
Related Articles: