How to Pick the Right Payment Processor for Your Dealership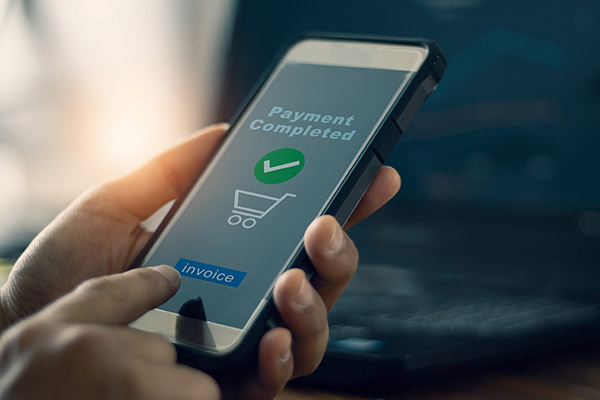 Article Highlights:
---
One third of your customers prefer online payment options.
Flexibility, reliability, and security are key with payment processing.
Payment processing does the crucial behind-the-scenes work associated with a purchase – securely routing encrypted payment data through your DMS to the bank and back to your business. Picking the right payment processing solution for your dealership comes down to a few crucial guidelines.
Online, mobile, and in-person options
You first need to determine how your customers want to pay. For customers that want to pay in-store, you'll need a payment terminal and processor that integrates seamlessly with your DMS so payment amounts populate without manual entry. This will eliminate costly transposition errors and speed up the process to relieve the cashier bottleneck in your service department.
Studies have shown over one third of your customers want to pay for service online, so you'll also need a payment processing solution that allows your customers to do so. When service advisors invoice the repair order, an email with a link to the invoice should be automatically sent to your customers so they can pay it online before they get to the dealership to pick up the vehicle. This gives customers the convenience to pay at any time, and then quickly pick up their vehicle.
Flexible payment methods
The payment method is how your processor captures credit card information. Different terminals and processors support different methods of capturing this information. The most advanced machines accept all modern payment methods.
Contactless or tap payments allow customers to tap their credit card or mobile device against the payment terminal. For these transactions, a credit card, mobile device, or smartwatch with a near field communication (NFC) transmitter sends the payment data to the terminal wirelessly. You'll want a processor that accepts Samsung Pay, Apple Pay, and Google Pay for customers that prefer to pay this way (or may have forgotten their credit card at home).
Swiping and/or chip payments are the most traditional and common way for customers to pay. You'll need a processor and terminal that can accept both of these methods so your in-person customers have an experience they are familiar with.
WiFi terminals are great for service advisors accepting payments in the service drive without the customer ever having to leave their vehicle. These terminals offer the above payment methods and are highly recommended to improve the customer experience.
Security
Choosing a provider with a high level of security is imperative to you and your customers' peace of mind. Point-to-point encryption and tokenization offer greater security because card numbers become scrambled as they travel between the dealership and merchant, and they are securely stored as tokens for future purchases. You need to keep up with PCI compliance requirements to help ensure credit card data provided by cardholders is protected.
Reconciliation
With the wrong processor, controllers can spend hours doing bank reconciliation because the processor might not match what's in the DMS. You'll need a payment processing solution that makes reconciling transactions across departments and stores a quick process because it's seamlessly integrated. This will eliminate the need to take receipts, add them up, and make sure numbers match what is in DMS.
Recommendation
There are numerous payment processing solutions available on the market but we recommend one that is built as part of a Retail Management System, not just a plug in for a DMS. Choose a payment processor that is secure, reliable, flexible, and simple for you and your customers. It should operate across all channels, including email and NFC, so customers can pay however is convenient for them. Advisors should be able to accept payments at the vehicle using terminals with WiFi capability. Accounting can accept payments from vendors through cash receipts and dramatically cut time spent reconciling transactions at the end of the day. F&I can accept down payments without stepping away from the customer so the transaction has full transparency.
Related Articles: