Connected: A Video Podcast – Episode 1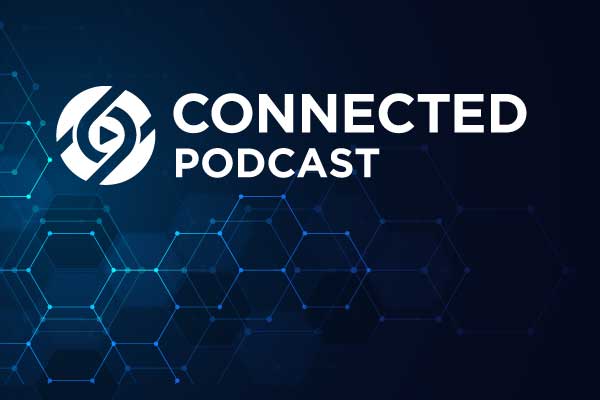 Article Highlights:
---
Welcome to Reynolds' new video podcast, Connected.
Best practices for navigating the industry's current state.
Welcome to Reynolds and Reynolds' video podcast, Connected. This series allows all of us to stay connected and work together to navigate through the industry's current state both now and in the days and weeks ahead.
In the first episode, Kasi Edwards, vice president of marketing at Reynolds and Reynolds, provides an introduction to what to expect from this podcast series.
Greg Uland: Hello, I'm Greg Uland, marketing director at Reynolds and Reynolds, and this is Connected – the podcast with best practices and ideas to help navigate what is happening in the automotive retail industry and the world today. As the COVID-19 virus continues to change our world and how we live and work every day, this podcast will discuss ways to continue operating in this unprecedented social environment. In today's episode, we have with us Kasi Edwards, vice president of marketing at Reynolds and Reynolds. Kasi, thanks so much for joining us.
Kasi Edwards: Thanks for having me, Greg. I appreciate it.
G: Well, let's get started and kind of talk about the goal of this podcast.
K: Sure. Well, I appreciate you hosting it. As we all explore this new world that we've found ourselves in, we wanted to introduce a new platform to talk to our customers about tips and tricks and best practices on how we can all navigate this and how we can navigate this in business. Dealers are contacting us and calling our help desk and asking a lot of really good questions. And we wanted to create a simple and an easy forum so that we can help share some ideas broadly. Ideas on how to help associates work effectively in remote settings, how to help technology, and use technology, to serve customers in automotive retailing. So, we plan on inviting a number of our folks at Reynolds from our various business areas, to share ideas, share suggestions, share best practices, and tips and tricks and the like. So that's kind of the intent behind this new channel, Greg.
G: Great. That's great. And is it safe to say at this point that, as a company, Reynolds' services and our support organization, everything is still running at full force?
K: Absolutely. You know, we've taken steps and we've worked extremely hard the last couple of weeks to ensure that all of our associates can safely provide that high level of service and support that you've always come to expect from Reynolds. You know, we've worked really hard on enabling support teams that can work remotely with lots of hardware and networking and infrastructure and all of those things continuing to be maintained on-site, while obviously following all of those state and local and federal guidelines that have been given to us. Our sales team continues to work with dealers individually through a variety of options and alternative ways to help best work within each of their individually unique scenarios as we all manage through this together.
G: That's great. Good to hear. Thanks for sharing. You know, it's good to be able to just set the stage for this podcast and this communication channel. I appreciate you coming on and doing that, and setting expectations for us. While we're here and you have the audience, is there anything else that you'd like to talk about or share quickly?
K: You know, I would just again say, as this whole situation continues to evolve daily, Reynolds is going to continue to work really hard and closely monitor all the developments and take the appropriate measures to mitigate the impact on our associates and on our customers. We really appreciate everybody's patience and we're going to do our best to navigate and hopefully share some really good tips and tricks and best practices to help you through this time.
G: Excellent. All right. Well, thank you Kasi so much, for taking the time today. Really appreciate it, and we'll talk to you soon.
K: Great. Thanks, Greg. I appreciate you having me.
G: All right. Thanks. This has been Connected. Stay safe and we'll see you next time.
Continue to tune in often to see new episodes on best practices and tips for navigating the automotive industry during this unprecedented time.
Related Articles: