Re-Staffing Your Dealership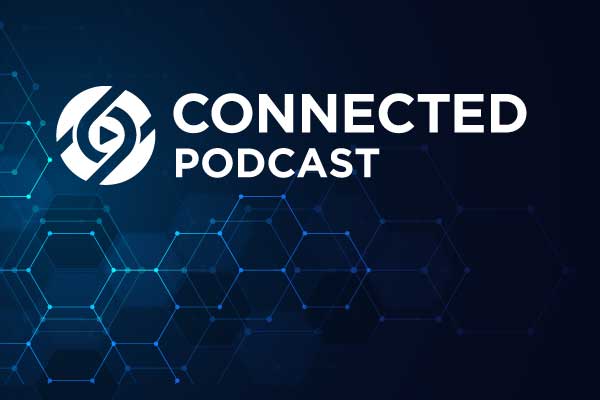 Article Highlights:
---
Managing personnel expenses will be critical.
Staff your dealership with the right talent.
In this episode of Reynolds' new video podcast, Connected, Rye Walsh, vice president of recruiting at Reynolds and Reynolds, talks to us about strategies and best practices for hiring in the wake of COVID-19.
Greg Uland: Hello, I'm Greg Uland, marketing director at Reynolds and Reynolds, and this is Connected, the podcast with best practices and ideas to help navigate what is happening in the automotive retail industry and the world today. As the COVID-19 virus continues to change our world and how we live and work daily, this podcast discusses ways to continue operating in this unprecedented social environment. On today's episode we have with us, Rye Walsh, vice president of recruiting at Reynolds and Reynolds. Rye, thanks so much for joining.
Rye Walsh: Thank you for having me, Greg. I'm excited to be here.
GU: Absolutely. Rye, this week, we're starting to look forward to what's next as states are making plans to come out of this and open up the economy a little bit. Looking back over April, there were a lot of stores that needed to cut employees to stay afloat. As we look forward into May and beyond, they're going to need to start bringing people back. I'm hoping to talk with you today about best practices to start that process in today's environment.
RW: Absolutely. One of the things I would focus on right now as a business owner is not rushing into it. Don't rush to bring all of those employees back right away. 2019 had dealerships hiring more employees per store than ever before. Rather than doing that all over again, now is an important time to look at your practices and look at areas where you can be more efficient. Look at the technology that you have in place. I know Reynolds, and probably other software as well, is out there to make your life easier and more efficient. So look at how you can use those to do more with less.
Within our own organization, with our associates working from home, we had processes that we were changing and improving just because we had to. For example, we've gone completely paperless for our applicant paperwork. This seems pretty straightforward, but that's something we're definitely going to carry over when we get back into the office. Rather than doing things the way we did them before, I would take a step back and look at how you can improve and maybe do more with your people.
GU: That makes sense. Once you've done that and you've determined how many people you actually need to bring back, what are some best practices for finding the right people to bring back in your store?
RW: It is definitely going to be a great position for a business owner to be in right now. Unfortunately, there are a lot of people that have lost their jobs as a result of this virus, so it's going to be an opportunity to be selective. I would start with the talent pool that you potentially had to lay off due to the virus. They are obviously going to know the job, which is going to help reduce the learning curve. It's also just a good move to make right now. Everybody wants to support the community and do the right thing. I think it's a great gesture to bring those people back, and I would talk about it. I would post on social media as you're welcoming your employees back onto the team. Right now, people are wanting to rally behind businesses that are doing the right thing. I think that would help, not just with your employees, but also with your customer base – allowing them to see what you're doing for your employees.
GU: That makes sense. What other best practices are there or are there other places to look for talent? If your previous employees are unavailable or don't want to come back, what are some other places to look?
RW: Within Reynolds, we have tremendous success with referrals. It stands to reason that your employees that are doing a great job for you are going to know other people that would also make a great employee. I recommend tapping into that year after year. That is always our number one source of hires within Reynolds.
GU: Rye, as dealers bring on new employees, are there any best practices for integrating everybody back into the store?
RW: When you're bringing people back into the store, it is definitely going to vary state by state or even city by city. I would recommend having one point-person within your organization that keeps up on the rules and regulations, and then communicates them to your employee base. As far as what dealer policies and procedures are going to be, I think as people start shopping and being consumers again, they want to feel safe. Dealers need to make sure they are properly posting what these policies and practices are, and be sure they are following the guidelines that are out there for everybody's health and safety.
GU: Very good. Well Rye, I definitely appreciate you taking a few minutes to come on and chat. It's certainly an important topic right now, and hopefully it'll be important very, very soon for a majority of dealers. While you're here and while we have the audience, is there anything else that you'd want to talk about?
RW: Yes, I cannot stress the importance of communication enough. Things are changing on a daily basis. Do the best that you can to communicate every day with your existing employees or the employees you're hoping to bring back. Keep the lines of communication open and focus on your people, and in the long run, that's going to serve businesses very well.
GU: Great. Well Rye, thanks again for coming on. I really do appreciate it.
RW: Thank you, Greg. I've enjoyed it.
GU: This has been Connected. Stay safe and we'll see you on the next episode.
Continue to tune in often to see new episodes on best practices and tips for navigating the automotive industry during this unprecedented time.
Related Articles: