Technology Is Here to Help You, Not Replace You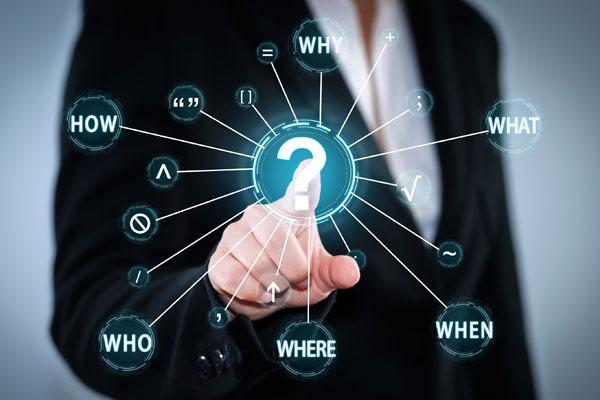 Article Highlights:
---
Face-to-face interaction is what builds real value.
"Without technology, your customers would always be new strangers."
Technology, computers, tablets, cell phones… these advancements are changing the way your customers shop, buy, and service with your dealership. They are also changing the way work gets done in your dealership.
Some of your employees may see this new technology as a threat, but trust me, it isn't! No technology can replace the human touch your employees deliver every day. It's only here to help gather the right information so they can make the right decisions.
Let's take a look at some of the areas in your dealership where technology is here to help:
Working the Sale:
Nothing makes a customer feel more valued than when the salesperson knows their name, what they've purchased, and when they've been to your store.
With the help of technology, your sales force, and even service advisors, can identify current customers from the first phone call! The customer would be directed to the right employee immediately and greeted by name.
For walk-ins, the same type of treatment is possible with advanced CRM technology. As soon as the salesperson finds out the customer's name, he'll be able to tell if this is a new customer or repeat. If it's a repeat, he can see all past history with your dealership.
Without the helpful hand of technology, your customers would always be new strangers.
In the Service Drive:
Have you ever had a customer come back to your dealership after service and complain that one of your technicians damaged their vehicle? You and the tech know good and well it was like that when it arrived, but you have no proof and have to shell out extra cash to cover it.
There is some pretty helpful technology that will allow you to record all of these pre-existing damages and get the customer to sign-off on them before service is even started. This type of technology can also be useful to point out up-sell opportunities to the customer.
Again, this technology is helping your service advisors work smarter and ensure their covered in case a customer tries to blame your dealership for damage. But nothing could replace the face-to-face interaction that builds real value.
Conclusion
Bottom line: technology is helpful everywhere, but it cannot replace the human touch your employees provide.
An employee will always need to greet your customers, get that initial bit of information, build a relationship, decipher the data the technology provides, and make a profitable decision.
Technology is what helps your employees work smarter, harder, and faster.
Learn more about how technology can help your dealership at www.reyrey.ca/rms.
Related Articles: