Connected Podcast: Your July 2020 Recap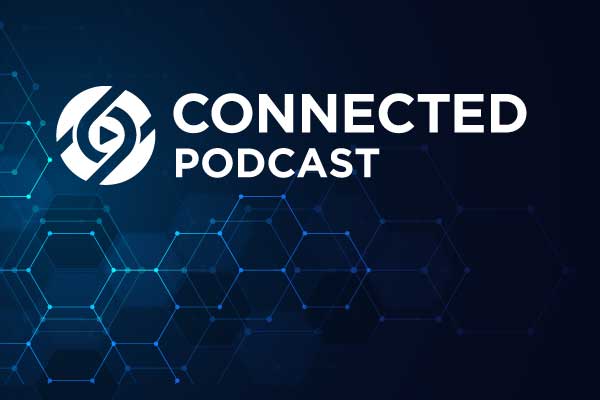 Article Highlights:
---
Protecting your assets, enhancing the customer experience, and more.
Subscribe to stay up-to-date with best practices for your dealership.
Minimizing risk associated with dealership assets and network security, streamlining the virtual customer experience, and what to expect from trade shows and industry events — check out July's Connected podcast episodes below!
Episode 34: Managing Assets, Minimizing Risk
On this episode, we talk with Susan DeSantis, marketing director for KeyTrak, about:
The risks associated with improper management of vehicle keys.
Enhancing your current key management process.
Increased risk and focus on managing assets due to COVID-19.
Episode 35: The Future of Industry Events
On this episode, Therese Baker, director of corporate events marketing at Reynolds and Reynolds, shares the state of industry events and what the future of automotive conferences and trade shows looks like. She covers:
The status of automotive events for 2020.
How hosts are adapting to a virtual environment.
Tips to stay up-to-date as event news comes out.
Episode 36: Protecting Your Dealership Network
On this episode, Scott Frieszell, director of network services at Reynolds and Reynolds, talks about optimizing network security as consumers push for more digital and remote experiences. He discusses:
Building a strong infrastructure as the industry shifts toward digital solutions.
Consequences of failing to secure your network.
Managing your network security with remote employees.
Episode 37: Streamlining Online Service Appointments
On this episode, we speak with Cory Coler, fixed operations product planning manager at Reynolds and Reynolds, about online appointment scheduling and follow up. He shares:
Best ways to effectively load the shop.
Customer experience and communication preferences.
Appointment confirmation tips and recommendations.
Episode 38: Using Videos to Virtually Engage Customers
On this episode, Carl Bennett, director of Reynolds Consulting Services, discusses ways to get creative with videos in each department of your dealership. He discusses:
How enhancing the virtual customer experience can give you a competitive advantage.
Why creating videos helps build rapport with customers.
Tips to keep in mind when creating video content.
Tune in every Wednesday to hear from industry experts and stay up-to-date with best practices for your dealership! You can find the podcast on YouTube, Apple Podcasts, and Spotify.
Related Articles: