How Do You Control Employee Turnover?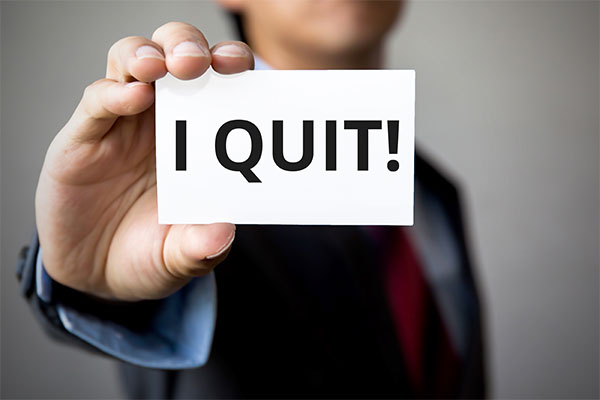 Article Highlights:
---
Employee turnover is costly, and there are many possible causes.
What steps can you take to attract and retain employees?
Employee turnover is something dealers have to combat on a daily basis and it is expensive. According to the annual NADA Dealership Workforce Study, every 10-percent increase in turnover rate will cost the average dealership $7,500 in gross profit per employee per year.
Turnover also leaves you with inexperienced employees who lack the knowledge needed to perform well. This can hurt your reputation and damage your customer experience. The average person can only forgive so many mistakes before they get frustrated, and some won't tolerate any. After one negative experience, 51% of customers will never do business with that company again.1
Know Your Turnover Rate
You can't change what you don't measure. Calculating this rate will help you find out how you're affected by employee turnover, and you're not going to like what you find if that number is high.
Take the employees who left at the end of a period of time and divide by the average number of employees who worked at your dealership. Then multiply by 100 to get the percentage. (See image to the left).
For example, if you had 60 employees and five of them left, you'd have 55 employees. Add 60 and 55, then divide by two to get the average – 57.5. To get your turnover rate, divide five by 57.5 and multiply by 100, which is 8.7 percent.
The key to avoid high turnover is to make sure your employees are happy. That may seem obvious, but many factors determine how happy an employee is. Here are some tips to reduce turnover by keeping your team pleased.
Don't Overcomplicate
If you want your employees to be happy, don't overcomplicate their jobs. Manual processes or ill-fitting solutions result in difficult working environments. Technology with supportive implementation will help employees get acquainted with the tools they work with, and results in greater satisfaction for them and your customers.
If you don't have tools to simplify your employees' work and it's not the right time to implement them, at least make sure your team knows they're appreciated. Employees need to know their hard work is noticed. Although telling them "thank you" is a great start, employees expect to be rewarded when they go above and beyond.
Consider developing a reward program so they have goals to work toward and always feel appreciated. Create a public display of recognition to maximize the employee's feeling of reward and to encourage others.
Disclose Challenges
Make sure new employees know what will be expected of them in the hiring and training process. You don't want to scare them away, but they should understand the typical pressures of the job. Even if they have experience in other dealerships, they don't have experience in yours.
Be specific about expectations and challenges. Walk them through a simplified version of your dealership processes – including areas they're not typically involved in. This gives them a better understanding of how your dealership functions, what's expected of them, and how they affect the bigger picture.
During the interview process, make sure they're coming into your dealership. Try to schedule this during a relatively busy time so they can see how much work they can expect. Walk them through your store so they see the lay-of-the-land. This can give them an idea of your dealership's culture by observing how your other employees interact.
Train Them Thoroughly
All employees want to feel like they're put in a position to succeed. A lack of dedicated training, or inconsistent training, leaves employees frustrated. This can grow if they're only told they're doing it wrong, or that they need to do it a certain way without time being dedicated to teach them.
If you've invested in tools to make your employees' jobs easier, but you're seeing utilization rates are down, work to understand the reason. Sometimes it's as simple as providing proper motivation. Other times, they might be out of practice, so additional training could prove beneficial.
In complex cases, there are deeply rooted practices or missed behaviours that make identifying the problem difficult. This requires dedicated time to understand what's going wrong, what's going right, and how to enact a solution. Bringing a qualified industry consultant with dealership experience is the most effective way to solve this and bring about real change.
Conclusion
It's important to understand your turnover rate to recognize what you need to work on at your dealership. Maybe you're one of the select few who already enjoys low turnover. But if not, no need to worry. The actions mentioned above will point you in the right direction to help you solve your turnover problems.
1 American Express 2017 Customer Service Barometer
Related Articles: