The Difference Between 99% and 99.99% Reliability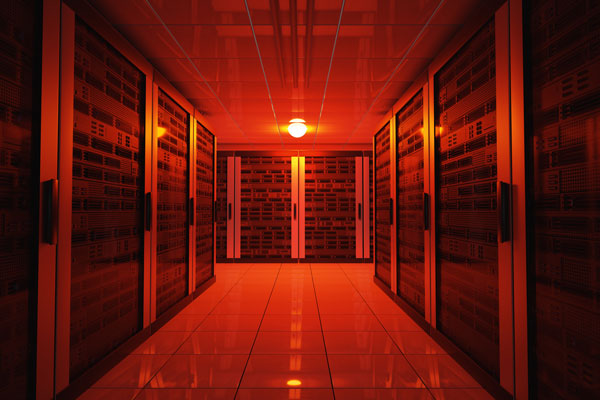 Article Highlights:
---
How small differences can make all the difference in daily operations.
Why your DMS is the foundation of reliability.
No doubt, you've seen national phone and internet companies tout phrases like "The Most Reliable" and "More Reliable Than…". Now, if I showed you three services with a reliability of 99%, 99.9% and 99.99%, would you think of them as different or the same? What does it really mean when the playing field looks level at first glance?
Despite these numbers being very close, they are also vastly different. In our world, this means a lack in daily operations – the ability to do business as close to 100% of the time as possible. Reliability can mean lot of things in the dealership, but today I want to focus on the DMS and why reliability should always be chased.
What is the implication of reliability discrepancies?
First, let's set the stage for what the difference is between 99%, 99.9%, and 99.99%. This involves a little math but I'll keep it easy. Within one year, there are 31,536,000 seconds (365 days x 24 hours x 60 minutes x 60 seconds). At 99% reliability, your DMS is functioning most of the time but still offline for a total of 3 days, 15 hours, and 36 minutes. It usually won't happen all at once and it may not seem like a lot considering it's over the span of a year. But the challenge is, you don't get to pick when it happens and being down a few hours on the Saturday of a holiday weekend can cost a lot of money.
Okay, what if you can increase that to 99.9% reliability? What seems like a very small amount can have large consequences. With 99.9%, you would be offline for 8 hours, 45 minutes, and 36 seconds. That's less than a single workday for most dealerships.
And if you can push that to 99.99% reliability? Now, you are only looking at 52 minutes and 33 seconds – less than a lunch break.
The real difference? By increasing reliability by less than 1%, downtime decreases by 100 fold.
What does DMS downtime mean for daily operations?
Revenue. The first, and most obvious, impact is the direct hit on revenue generation. If your ability to do everything from moving jobs in service to pulling customer info on the sales floor is made impossible, productivity plummets. In those moments, every minute of downtime could equate to significant loss, and it has a compounding effect as customers are forced to wait and their experience at your dealership begins to spiral.
Reputation. Today's business relies on critical communications at the correct time. Vast networks of systems are constantly transferring data between different points via the internet, and consumers expect to be informed instantly. A consumer that has to wait will choose to go elsewhere. If they can't see what vehicles your dealership has for sale, they will simply click on the next link in their search and move on. If the consumer is there to buy a vehicle today and you can't put together a deal, how long will they wait before being frustrated with the transaction?
Job satisfaction. Employees want to be good at their jobs and make customers happy. When customers are upset or irritated and employees feel they have no control over the source of the problem, stress and frustration mount.
Achieving these improvements can only be gained by investing in the right technology. A DMS should go beyond merely functioning for your dealership just most of the time. It should empower you and your staff to be more efficient and create new profit opportunities within the existing framework of your business. You shouldn't have to settle for anything less.
My final thoughts? If you are going to gamble on losing the ability to do business at the most inopportune time, which do you want to bet on? More than 3 days or less than 1 hour? When given a choice, you'll never go wrong when focusing on reliability.
Related Articles: