Not All Tablets Are Created Equal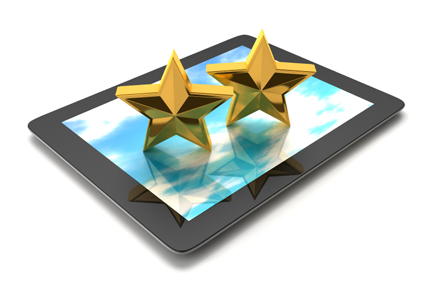 Article Highlights:
---
There are two kinds of tablets: one for consumption and one for creation.
Dealerships should evaluate a tablet's intended purpuse before they buy.
Take a look at your service area. How many mobile devices do you see your customers using? With tablets becoming more popular, the service drive is the perfect place to start using this tool. But are they essential or just bling?
Tablets are shiny, cool, and give the appearance of a modern service drive, which in itself is a benefit. But they also have a more powerful benefit: They bring the advisor's desk to the customer. Your advisor can now greet the customer, write the RO, and quickly get them on their way, all while increasing your bottom line.
If you decide to implement them in your service drive, know that all tablets are not created equal. Tablets can be separated into two categories:
Consumption Tablets
Consumption tablets include Android tablets and iPads. They are designed for consuming data (such as watching movies). These tablets have a closed system, meaning you can only run apps available in the app store. If your write-up process uses software not available in the app store, you will need to go to a PC to complete writing the RO. They are also limited to running one window at a time.
Creation Tablets
Creation tablets are full desktop PCs, with portability. If it can run on your desktop, you can run it on a tablet; there is no compromise on what applications you can access. This group includes tablet PCs such as Samsung's 7 Series tablet or Motion™ J3500 tablet.
The Reynolds Service Sales Kit application can run on these tablets. They ensure everything you need is with you while you check in your customer; no more running back and forth. Use this additional time to do a vehicle inspection, build rapport, or explain the report card they will receive when they leave.
There are many different tablets out there, each offering different levels of functionality and return. The increase in your bottom line a tablet can bring is substantial if you make an informed decision.
Bonus Content: See how Ourisman Automotive Group realized a 19% increase in labour sales per RO from utilizing tablets in their service drive.
Related Articles: