3 Ways Other Departments Can Help You Sell Parts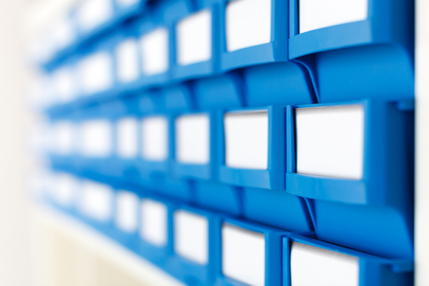 Article Highlights:
---
Dealerships only account for about 23% of all accessories sold.
Do your customers know you offer tires?
Let's be honest, every Parts Department's greatest customer is right on the other side of the back counter. After all, Service consistently has a steady stream of potential sales, not to mention all the new vehicles rolling off the lot begging to be personalized. But are you doing everything you can to maximize that opportunity for yourself?
Here are a few things to keep in mind:
1. Accessories
Did you know dealerships only account for about 23% of all accessories sold?1 That means there's plenty of opportunity to improve. For instance, a great time to introduce accessories would be while the deal is being created. It's a good time to allow customers to personalize the car, creating a greater sense of ownership. Check in with your Sales and F&I departments to discuss ways they can help maximize your accessories sales.
2. Tires
Do your customers even know you offer tires? One easy way to make sure they do is having a "Good, Better, Best" display in the service drive. Team up with your service department and offer free rotations and alignment with any purchase of 4 tires. Service will benefit because the free rotations will keep those customers coming back, giving them more opportunity to upsell.
3. Multi-point Inspection
Your technicians are the gatekeepers of your increased parts sales. Suggest they implement a multi-point inspection with a report card. A tool like this generates maintenance upsells and has been shown to increase parts sales per RO by more than 15%.2 It allows the customer to see the health of their car, and ultimately is a great customer satisfaction tool.
Increased parts sales can easily be achieved with the right strategies. Use these tips to maximize every opportunity to snag additional parts sales.
1 SEMA Industry Trends: How Accessories Influence New Car Sales
2 Reynolds Ourisman Auto Group Success Story
Related Articles: