True Stories: "I was disappointed by the entire recall experience."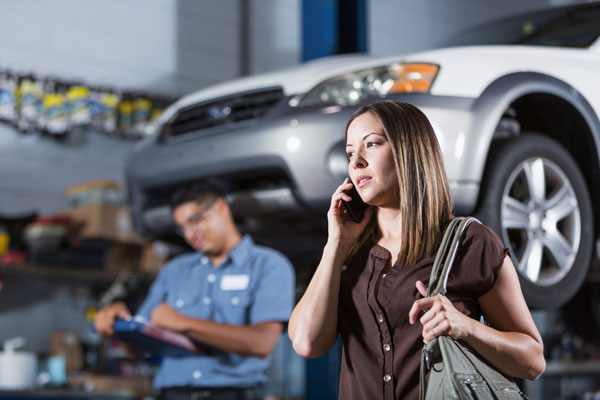 Article Highlights:
---
Recall customers are customers, too.
"I was frustrated that I was treated differently than other customers."
The last few years have brought an alarming number of recalls to the market, prompting owners to unexpectedly return their cars to the dealership for repairs.
When customers do return, they report feeling like a burden to the service department rather than a valued customer, according to J.D. Power. Customers with service recalls are also concerned their vehicles are not being given the same attention to detail as other service customers.
I recently spoke with Kristin, a millennial who returned her car to the dealership for a recall. Here's her story:
The Recall
"This past spring, I received a notice in the mail informing me of a recall on the airbag in my 2009 SUV.
I called the dealership. They didn't have the part and said I would have to wait. There was one problem: I was about to drive home from college for the summer, eight hours away and wouldn't be able to return to that dealership until the fall. So, I decided to make the long drive home and take my car to a dealership there.
The dealership in my hometown was uncomfortable allowing me to continue driving my car. They insisted I take a rental car—free of charge. My only other option was to sign a form releasing them of all liability for my injury or death. I took the rental.
At 21-years-old, the dealership's rental car company would charge me a surcharge if I rented a car directly. In this case, the dealership paid the extra fees for the insurance associated with renting me the vehicle. I was pleased with the dealership's customer service; It recognized it was its mistake to rectify, not mine.
My rental was a 2016 vehicle. While I was happy to have several new features, I was inconvenienced by the lack of storage space. I have an SUV for a reason: I travel frequently and often with large items, including my 90-pound dog, but I let it go. They handed me the keys to the rental car and said it would be four to six weeks.
Wait for It                                                                                     
Eight weeks later, after not having heard about my car, I called the dealership. When the service department answered, the advisor said he had no idea how much longer it would be, but estimated at least another four weeks.
At this point, I was making plans for my return to school. If I drove the rental to school, I would need to rent a U-Haul for my boxes. I also would have to return the rental once I returned to school, leaving me without a car. If I decided to drive my own car, without the repairs being made after eight weeks, I was putting my life at risk in the event of a fender bender. It was a lose-lose situation.
I received 'the call' about a week later. The part was in, and the repair should take one day. I was relieved. The next day, I returned the rental and drove off with my car. The ordeal was over—or so I thought.
Oops, Come Back
Within the first 24 hours of having my car back, I noticed something was wrong. The steering wheel was extremely difficult to turn. Granted, I hadn't driven my car in a few months, but this was not normal.
I returned to the dealership for a second service visit to fix an issue created during the first visit.
While the Service department staff was nice, I was disappointed by the entire recall experience. I spent almost six months on this process, from the time I got the recall notice to the day I parked my car back in the garage, without consistent communication or updates."
Conclusion                                          
Regardless of whether a customer is paying for maintenance or repairs for a recall, customers are customers. Every customer interaction at your dealership is an opportunity to grow your service business. Remind your service advisors recalls bring potential profitable business to the dealership. If those customers like their experience, they may be back for their next maintenance or repair. But if the experience is not up to par, they may just visit the dealership down the road for future service and new car purchases.
How is the recall service at your dealership?
Related Articles: