5 Things You Need in a Parts Scanner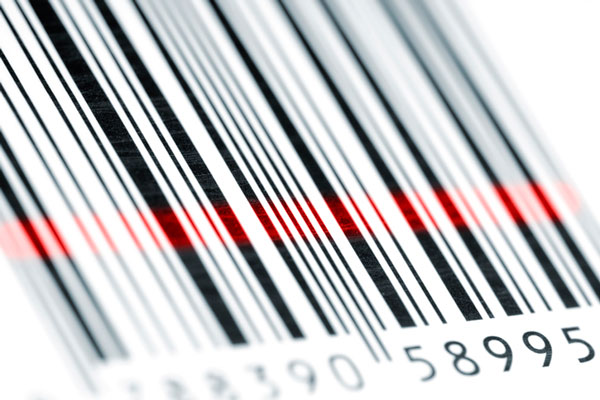 Article Highlights:
---
The error rate for a barcode scanner is one in 36 trillion.
A seamless barcode scanner will reduce labour costs.
We encounter barcode scanning almost daily in our lives. We see it at the grocery store, gas station, airport, and when we scan our phones at popular burrito chains we eat at too often (okay, maybe it's just me that eats there too often). A parts department is an ideal place to use a barcode scanner. The right system can take some of the headaches out of your daily tasks and make it easier to manage your department. Here are five key things you should look for in a barcode scanning system to make your parts department more efficient.
1. Intelligent Scanning
The error rate for manually typing a series of 10 digit numbers is one in 20. The error rate for a barcode scanner is one in 36 trillion! Using a barcode scanner is a great way to reduce errors, but shouldn't it be more than a fancy keyboard? You want an intelligent scanner. When you scan the part, your scanner should be able to not just count the item, but convert UPC codes to part numbers, show you all the correct pending orders, flag special orders, and trigger automated messages to your customers. As they say, you should work smarter, not harder.
2. An Extension of Your DMS
Your scanner needs to be an extension of your dealership management system, not a bolt-on tool. Your scanner should use the same login credentials, the same factory parts masters, and have access to the same shipper information and purchase orders. Whether information is entered at a workstation or in the scanner, it should always match. Reports should have the most up-to-date information and be accessible by multiple users. You need more than integration, it needs to be part of one system. A truly seamless barcode scanning system will save you time, reduce labour costs, and increase productivity.
3. A Real-Time Wireless Connection
Parts departments move at a fast pace, and inventory levels fluctuate constantly throughout the day. To keep up with all these changes, you need a live connection you can take with you anywhere in the parts department. This means the scanner needs to be an extension of your system in your hand while you are on the go. By the time you scan a batch of parts and then go to the computer and wait to download and update the inventory, it's too late. You've already missed the opportunity… the customer has gone elsewhere because the system didn't show in stock right when you scanned it. No matter where you are, every scan should directly update the system the same as if you are sitting in front of a workstation.
4. Efficient Label Printing
When a part arrives it often needs to be routed to the correct place, whether that be a bin location, a special order shelf, or delivered to a technician in the service bay. Labels are used so that, with a quick glance, the many hands that move the part know where it goes. Scanning a part and then walking to a printer to retrieve a label is a waste of time. You need efficient label printing. Your scanner should be able to intelligently scan the part, determine the correct type of label,  and automatically print the label in your hand, ready to apply to the package and move on to the next item.
5. Accountability
Even with all the efficiencies and experience you have, occasionally mistakes are made and parts are lost. When it comes time to find that high dollar item your service department needs (and needs yesterday), you should have a barcode scanning system that helps you solve problems. You need accountability. You need to make sure every scan, every bin change, every inventory verification is recorded and can be tracked back to the individual user with the date and time. Your scanner should provide this accountability and give you the peace of mind of improved accuracy.
Don't miss out on saving time and increasing productivity. If you invest in a barcode scanning system with these five attributes, your parts department will be more efficient.
Related Articles: