3 Ways Santa's Helpers Can Help Your F&I Office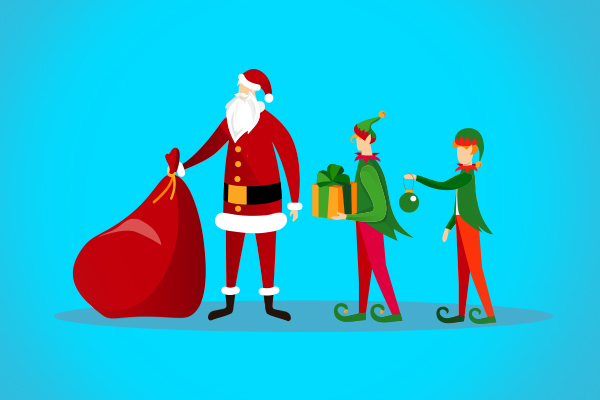 Article Highlights:
---
Santa isn't the only one needing help this Christmas.
3 ways the right technology can help your F&I office.
Santa Claus has the most responsibility on Christmas – traveling around the entire world, delivering presents, and making sure everyone has a happy holiday. All of this responsibility is a lot for one person to handle. Luckily, Santa has elves to help him every step of the way. They're a team and by working together, Christmas goes off without a hitch.
The same is true for your dealership, especially in the F&I office. Your F&I managers have a lot of responsibility to sell products, maintain compliance, and deliver a good customer experience. But they don't have to tackle this alone.
Using technology as a teammate in the F&I office can make every step of the process run smoother, just like the elves and Santa work together:
1. Building toys
Elves know which toys to make, how to make them, and who should receive each toy. Using a digital tool that explains each aftermarket product to your customers allows them to know which package works best for them. Knowledge creates confident buyers, meaning they may purchase more, making it feel like Christmas morning for both you and them.
2. Checking the list
There are a lot of kids on Santa's list, and while he checks it twice, it never hurts to get a second set of eyes. The same goes for your F&I office. Your F&I managers are trusted to assemble the correct paperwork and capture every necessary signature. But they're only human and mistakes happen. Having technology that ensures every signature is captured the first time means your F&I office stays compliant and customers don't have to come back to resign.
3. Loading the sleigh
Elves load Santa's sleigh in a specific way so everything is in one place for Santa to easily access. He doesn't have to dig to the bottom of the bag to find a present. Instead of storing paper deals in boxes in your basement, use an electronic system that digitally stores every deal, making retrieval easy. No more digging through stacks of boxes looking for a deal. It's all together in one place.
Without the help of his elves, Santa would be very stressed and not nearly as jolly. Just as the elves help Santa, the right technology in F&I can help make the experience better for both your F&I manager and customers. Selling products is easier, signing forms is smoother and more compliant, and documents can be retrieved easily in the future. Santa and his elves are a team and your F&I managers need a teammate of their own to make the F&I office the best it can be.
Related Articles: