Providing a No-Contact Service Visit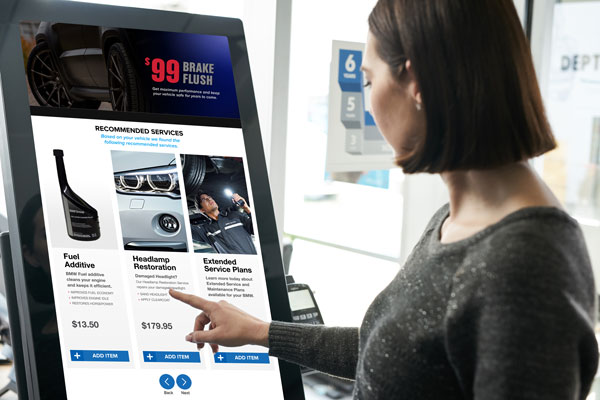 Article Highlights:
---
Providing customer service from a distance.
Sell from two metres away or more.
In times like these, making sure customers feel comfortable in your store is paramount to retaining business and driving revenue. But when making customers feel safe includes limiting interactions with employees, how can your dealership provide quality service to customers?
To help customers keep a distance, you can:
1. Set the standard for an environment where customers understand you are working to keep everyone safe. This can be done by creating a "stand behind" line at advisors' desks, marking two-metres waiting places on the floor with tape, having hand sanitizer readily available for customers to use, and displaying reminder signage around the dealership to be respectful of each other's space.
2. Provide a self-led greeting option for customers to check in without interacting with an advisor. They can see your store's service deals and walk through a normal service greeting at their own pace away from other people.
3. Communicate from a distance with phone or text frequently providing consistent updates as the customer's vehicle makes its way through the repair process. Make sure every communication is documented making future interactions much smoother.
Overall, dealerships can and should be providing a good experience to the customer in a way that makes everyone feel comfortable. Don't be afraid to help customers and present additional findings, even from at least two metres away.
Related Articles: