Prioritizing Customer Experience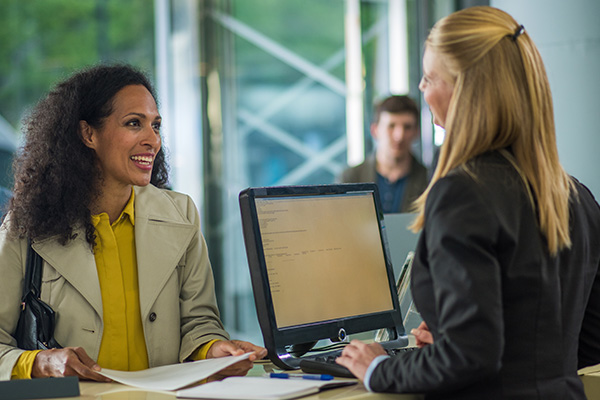 Article Highlights:
---
Digital processes are necessary in 2023.
You only get one first impression.
For many service departments, a key focus area in 2023 is prioritizing the customer experience.
The customer lifecycle in service is never-ending, but let's think about where it starts. Is it when the customer is purchasing their first car from your dealership? Yes. Is it the first call they make to schedule an appointment? Also, yes. How about the first time they visit your website? Yep. The point is, the first step in the lifecycle can happen anywhere and your dealership needs to provide a great experience at every possible starting point.
Sales to Service Hand-Off
When prioritizing the service customer experience, you can start by thinking through how your sales and F&I customers are introduced to your service drive after their purchase. Many dealerships overlook this important step, but the sales-to-service hand-off doesn't have to be complicated, it shouldn't strain your resources, and it should feel seamless for your customers.
When your sales customers become your service customers, all of their information should be carried over. This means contact information, vehicle details, service contracts purchased, and their history with your business is at the fingertips of every advisor and technician. This also means everything is available to your sales team when those customers become in need of a new vehicle. Customers and employees shouldn't have to repeat themselves and with only one record for each customer across your store, everything feels a whole lot smoother.
Over The Phone
Whether customers Google you or they remember you from their recent vehicle purchase, your soon-to-be service customer is calling to make an appointment.
If your new year's resolution is to improve the service customer experience, you have to make sure this call is quick, accurate, and helpful. Before even answering, your advisors should have quick access to who's calling and what vehicle they have on file. Pairing this with detailed, accurate quotes and a speedy, knowledgeable voice will turn a caller into a customer.
Transferring lines, inaccurate quotes, and "let me call you back" aren't options anymore.
Online Service Scheduling
The online customer journey for service is often neglected since the traditional method is calling on the phone. But you need to consider the 72% of your customers that prefer to do it themselves online.
Their journey starts when they first visit your website. They want to quickly book a confirmed appointment without having to jump through hoops, like searching through your website to find your scheduler and waiting to see if you'll call to confirm they have an appointment.
Ideally, you'll have a chat option on your website that instantly appears offering to help the customer. The customer can book the appointment and have their questions answered all within the chat, freeing up your staff. Then, the appointment shows in your system immediately so you're ready for the customer to arrive.
This is the type of scheduling experience you should introduce in 2023 to retain the modern customer. It's all about giving them options, ease, and consistency this year. When you're able to do that, they're likely to become loyal to your business. This means CSI goes up, profit goes up, and your goals are met.
Conclusion
It's all about giving customers options, ease, and consistency this year. Whether they're a returning customer or a first-timer, putting a plan in place to prioritize the experience is step one for 2023.
Related Articles: