True Stories: "They Treated Me Like I Was a Young, Uninformed, and Immature Driver."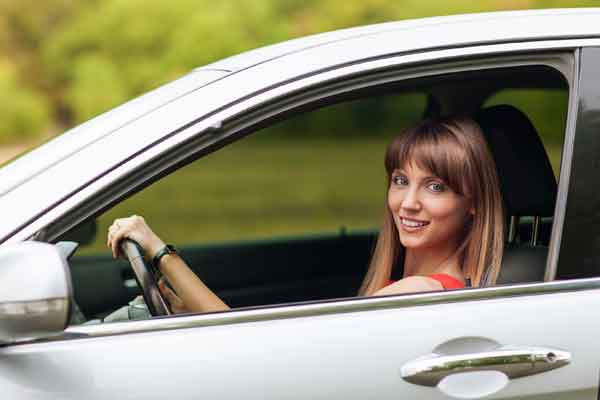 Article Highlights:
---
Young buyers are still serious buyers; don't underestimate their potential.
"Bringing in a decent paycheque made me want to get something new."
Generation Y ranges from ages 18-35, putting them in a good position to buy no matter what stage of life they're in. A new high school grad might need a used model for heading off to post-secondary education. A recent post-secondary grad might need a brand new car for their first "real job." Or some might even be settling down and upgrading to make room for a growing family.
In any of these instances it would be a huge mistake to brush these customers off as uninformed, immature kids just looking around. This is exactly what happened to Jessica, and she certainly didn't stick around to push the issue.
What triggered your need to start shopping for a new vehicle?
I didn't really need a new car. Nothing was wrong with my car at the time except it was eight years old. Having that first "real" job, being out of school, and bringing in a steady, decent paycheque made me want to get something new to reflect my next stage in life.
Where did you start your shopping experience?
I started online. I researched different year ranges, prices, and kilometers for a variety of models. From there, I looked up dealerships that had the vehicle I wanted. Then, I went to different review sites to see which dealerships had the best reputation.
Between the review sites and specific dealership websites, I visited upwards of 20-25 different websites.
How many dealerships out of those 25 websites did you visit in person and what was your experience like?
I narrowed it down to two dealerships where I actually wanted to test drive. At the first dealership, I had a very bad experience.
I was looking in more of the luxury car market, and the sales staff didn't take me seriously. They treated me like I was a young, uninformed, and immature driver.  I wasn't going to take that, so I moved on to the next one.
What was your experience like at the second dealership? Did you end up buying from them?
Well, I wasn't planning on buying when I went in for the test drive because the first dealership had really put me off of the whole "new car" experience, but I ended up buying it the same day.
The real difference for me was the salesperson. He was very knowledgeable, friendly, patient, and actually took me seriously. I'd never had a car payment up until that point, so it took a lot of question answering and talking me through everything. He was great the whole time and made me feel really comfortable.
How did you feel in the finance office?
That was actually the only place I felt uncomfortable. They went through their whole spiel about add-ons, extended warranties, and packages, and I felt pressured the entire time. He was just throwing numbers at me without giving me any time to process them or think about what it was that he was actually offering.
I finally asked to speak to my salesperson again. He helped go through the process with me and made it a little easier to understand so that I was comfortable with what I was purchasing.
The finance office was definitely the least enjoyable part of my experience.
Have you taken your vehicle back for service?
Yes, I did for just a routine maintenance thing that was covered under warranty. I don't have any complaints about the service, but I don't think I'd go back for the simple fact that it's over an hour away.
I went out of my way to go to the dealership based on the reviews, but it's just too far to drive for service.
Conclusion
Just because the shoppers coming through your door are younger, doesn't mean you shouldn't take them seriously. Gen Y buyers coming into your dealership might be post-secondary grads, have great paying jobs, and are ready to show it off with a brand new shiny car – from your dealership!
However, if you write them off as immature, uninformed kids who can't afford your vehicles, you won't get their business.
Related Articles: