Is Your Dealership the One Consumers Want to Buy From?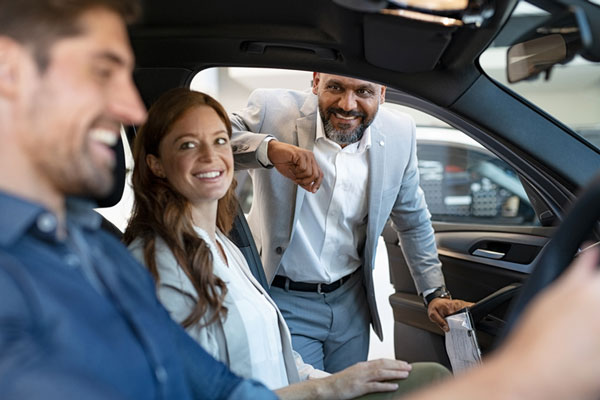 Article Highlights:
---
Consumers now use 24 sources of information before their vehicle purchase.
62% of customers say experience would determine if they returned.
We all know shoppers seek transparent, hassle-free experiences with faster transaction times. Why do you think so many people shop online and even subscribe to Amazon Prime to get one-day or same-day delivery?
Your customers compare you to other retailers, not just other dealerships. They expect a better experience. According to a recent study from AutoTrader, 54% of consumers would buy from a dealership that offers their preferred experience, even if it didn't have the lowest price.
Your biggest differentiator is the experience you provide. 62% of vehicle owners say their experience as a customer would determine if they purchase from you again. Is your experience return-worthy?
Think about how customers perceive the buying experience at your dealership.
For example, when a customer arrives on your lot, is she is mobbed by multiple members of your sales team, all expecting their next up? She'll probably be asked for her contact information, even though she input it online. She may be asked for it again to start the deal and again in F&I. During all of this, how much of her time is spent waiting? She'll wait on her trade value while the salesperson runs down the appraiser. She'll wait some more, alone, while the salesperson goes back and forth to his manager to check on the deal. How likely is it that while she waits, she's looking up information to see if she can get a better deal somewhere else? Pretty likely.
After all of that waiting, how much attention is she paying in F&I? She'll "listen", with zero patience, as products are pitched. Because she's already been there two hours longer than she planned, she won't take the time to understand what any of the products are or how they can benefit her. She'll tweet later about how cool her car is but when the CSI scores come in, it's not pretty. You've dropped again and missed out on that OEM incentive.
The silver lining on this storm cloud is that same customer wants to do business with you, wants help from a salesperson, and would be willing to pay a premium price if, and only if, you can provide them with a rewarding experience.
So how can you do that?
Let's go back to your customer. What if her name is entered one time and available everywhere? Your sales team never leaves her side during negotiations. She can see how her new ride will look as she personalizes her vehicle while she waits for F&I. She'll be 'wowed' in F&I and wonder why other industries (like banks and doctors) don't have full desk-size views of documents to make it simple to sign electronically. She'll shop and educate herself on products as she chooses to watch videos about GAP or windshield protection. Finally, she signs all forms electronically. You hand her a thumb drive with her deal, and she drives off happy. It's a win/win; happy customers and higher profits. Only Reynolds has one system, designed for retailing, to deliver the experience today's consumers are demanding.
Related Articles: