Service Is Make-or-Break for Customer Loyalty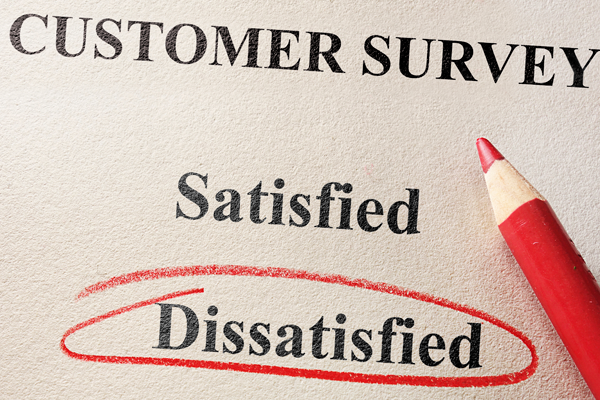 Article Highlights:
---
A growing disconnect between sales and service could cost you.
"Not once did anybody come back to check on me."
Many dealerships are starting to catch on to the "better customer experience" concept. If you provide your customers with a friendly, transparent, quick, and easy experience, there's an increased chance they'll pay more for the vehicle and come back for service.
However, the focus seems to be only on the sales experience. There is a growing disconnect between the sales experience and the service experience. I talked with one recent buyer who experienced this disconnect first hand. Here is Miranda's story:
****
Searching for the Perfect One
"I started searching for a new vehicle because I'd been driving a '92 Convertible. In the winter, snow would actually come into my car! Since I'd had a full-time job for over a year, I thought it was time to finally celebrate with a new vehicle.
I started out just by observing what was around me. Then, I'd go home and research the vehicles I liked. I checked out manufacturer sites, review sites, and talked to different friends and family members who had the same vehicles.
Once I had it narrowed down to about three vehicles, I researched the dealerships in my area for price, colour, and different option packages. I was slightly nervous visiting the dealerships because I really didn't know anything about the buying process.
The Sales Experience
Each dealership had its faults in my shopping experience. The first one went really well, but I wasn't ready to buy that day. The salesperson never followed up with me, so I just moved on. The second dealership didn't seem interested at all in engaging me during the process. The third one I visited was a winner!
They were very open and up front during the price and payment discussion. They showed me a breakdown of all the discounts and my payment options, and they were friendly when answering all of my questions. The finance office was actually really fun because they had an interactive presentation display. It laid everything out easily for me to understand.
The Downfall
After I purchased the vehicle my salesperson was really great about following up with me. She sent a hand-written thank you note and even called to see how I liked my new car. I'd started to notice some condensation in the headlights, so she set up a service appointment for me to come back in.
I took my car to the dealership one morning before work. They told me it would only take 30-40 minutes and asked if I'd like a loaner car. I told them I'd just stick around since it wasn't going to take very long.
That was a huge mistake. It ended up taking three times as long as they told me and not once did anybody come back to check on me or tell me that it was going to take longer. I ended up being extremely late for work, and was very disappointed with my experience.
I received a survey afterwards. I told them exactly what happened and how disappointed I was. Surprisingly, I received a reply from the service manager apologizing for the bad experience. He then asked me to re-take the survey and give them a better score.
I didn't think that was appropriate since my service experience was still bad. I told him, although he apologized to me, the experience still wasn't good. If I returned, and it was a good experience, then I would give them a better survey. Unfortunately, I don't plan to go back in for service."
****
In Miranda's experience with this dealership, she noticed a big disconnect in how she was treated during the sale vs. afterwards for service. Because of this, the dealership lost what could have been a loyal, repeat customer.
The service lanes are where you build your customer loyalty and repeat business.
While, first impressions in sales certainly count, the service experience is the make or break for a customer relationship.
Check out more of our Gen Y and True Stories articles for other insights on how to reach your customers better.
Related Articles: