The Best of Reynolds Video Podcast: Connected – Most Watched Episodes in 2020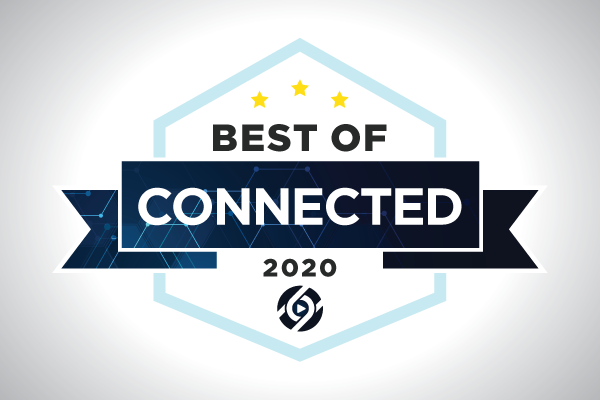 Article Highlights:
---
Watch any Connected episodes you may have missed this past year.
See what the top 10 episodes of Connected were for 2020!
In early March 2020, we introduced The Connected Podcast as a new platform to share best practices, strategies, and business tips on how to safely continue operations during the COVID-19 pandemic.
We've covered everything from remote work, to online training opportunities, to leveraging technology in a world of social distancing. As we take a look back at 2020's episodes, we hope Connected has been able to support your dealership through this challenging time. We're excited to continue sharing insights from industry experts, consultants, and dealership personnel to shape best practices and drive success in your store today.
Below are the most watched Connected episodes this year:
1. Minimizing Contact with a "Hands-On" Experience
Learn tips on greeting customers and keeping service drives sanitary during the pandemic.
2. Positive Momentum for Dealership Groups and OEMs
Listen to how dealership groups and manufacturers are preparing to address pent-up demand.
3. Providing a Touchless Customer Experience
Hear from Douglas Wells, general manager at Ray Catena Mercedes-Benz of Edison, about how he's making it simple and safe for customers to explore vehicles at his dealership in-person.
4. Streamline Your Service Check-In Process
Find out what Tim Palms, general manager at BMW of Honolulu, added to his service department to help streamline the check-in process and stay ahead of the competition.
5. What's the Best Method of Communication for Your Customers?
How should you communicate with your customers right now—is it by phone, email, or text? Discover the best strategies to use when reaching out to customers.

6. How to Prevent Dealership Theft
Learn tips on how to identify and prevent theft from happening at your dealership.
7. How to Improve the Customer Experience
How do you stack up against the competition? Improve the customer experience and start meeting expectations today with these tips.
8. Fixed Ops Best Practices
Learn what new technologies dealerships are adopting within their service departments to increase efficiency and revenue.
9. Evaluating Marketing Strategies and Timelines for Results 
It's the question on everybody's mind when they launch a new digital marketing strategy: when will I start seeing results? Find out now!
10. Digitizing the Business Office
Learn about how hesitating to move away from manual processes could be preventing you from reaching your goals in the business office.
Thank you for your continued support of our podcast, Connected. You can find us on Youtube, Spotify, or Apple Podcasts!
Related Articles: