True Stories: The Buying Disconnect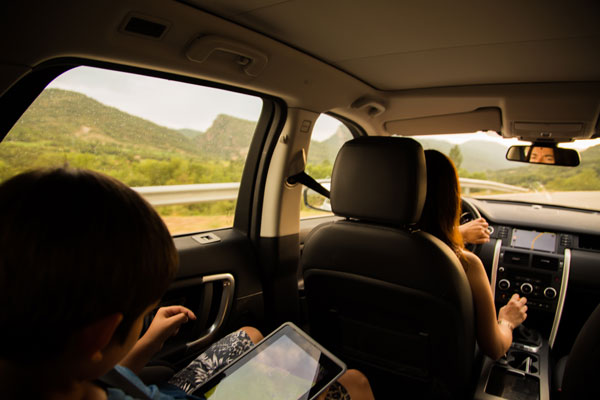 Article Highlights:
---
There is a disconnect between in-store and online buying experiences.
Abandoning the F&I process hurts dealerships in the long run.
Shopping for a new or used vehicle online has its perks, such as having access to reviews, the ability to compare prices, and search for cars across the area instead of just at your local dealership. But there are drawbacks as well, especially when you aren't able to complete the sale 100% online and the in-store experience just doesn't match up.
I recently spoke to Greg, whose online to in-store experience was less than desirable.
___
My wife and I started searching online for a new vehicle when we were expecting our second child. It didn't occur to me that our current car was too small until I saw how little room was left in the backseat with one car seat and our dog; we didn't have room for a second car seat! I knew we would need (and I wanted) a spacious three row SUV so this limited us to the Chevy Suburban, the GMC Yukon XL, or the Ford Expedition MAX.
I finally settled on the Expedition; and then, it was just a matter of finding one around me with all of the features I wanted such as leather seats and a sunroof. I was shopping online constantly. It still took about six months to find the one I knew I wanted, and it was a three hour drive away. That required some planning for the trip, including renting a car to drive to pick up the new one.
Contact with the dealership and negotiations were all done back and forth via email. Everything was easy and going well until it came to signing paperwork. I had to be in the dealership for identification reasons; they had to make sure that it was actually me who was the buyer. My wife couldn't come with me, so that meant she couldn't be on the paperwork like we originally wanted.
The plan was for me to drive the three hours, do a quick walk around and test drive, sign the papers, then turn around and drive it home. That isn't what ended up happening. When I got to the dealership, the vehicle was still in detail. That was surprising because we had been talking for days about this deal. An hour later, the SUV was finally ready and the test drive was done. I was ready to sign the paperwork at that point but that wasn't ready, either.
The F&I manager could tell I was getting a little annoyed. Because of this, the entirety of the F&I sales process was the F&I manager walking up to me with a tablet in hand and asking, "Do you usually do wheel and tire or anything?" I said no to everything and he went back to his office to print paperwork for me to sign. Obviously, there is no way this is the process the dealership expects to be followed.
I was happy with the car and the purchase, even though it took longer than expected. The eye-opening experience was seeing how the dealership wasn't able to do certain things online or remotely. The first thing I would have liked is for them to have been able to email me documents ahead of time so I could have reviewed and signed them. The other problem was they didn't have an efficient way to handle the F&I process. I assumed everything would be ready to go when I visited the store, especially since we had gone back and forth on the deal for days.
So what can you learn from Greg's online to in-store experience?
If you've been working a deal online with a customer for a few days and are expecting them in the store, make sure everything is ready, like the vehicle for the test drive and the paperwork for F&I.
The online experience is an extension of your store. The conversation or deal shouldn't start over when the customer finally comes in… it should pick up exactly where you left off.
Related Articles: